4 Upholstery Fabric Colors for Spring
So if you are like me, you are ready to brush off the winter dull-drums and jump feet first into spring!   I am completely ready to lose the big coat and enjoy some time outdoors!   Dreary winter days are soon to be over and the flowers will be blooming.  Color will be everywhere!!  Are you feeling like you are wanting to add a little bit of color into your life?  Here are some color trends that we are seeing for the spring 2019 season.
You made us Blush! - We have been seeing blush in apparel for quite some time.  But when it made its way into the home furnishings category, I have to tell you that I didn't think it would stick around long!  Quite often a color will be super hot one season, but then as quickly as it comes, it will disappear!  We are so excited that blush has maintained its floor space!  Originally when it made its debut, we saw it mostly paired with soft shades of grey.  We are still seeing it paired with grey, but more varying shades of grey.  And we are absolutely loving it paired with burgundy!  I have never really been a fan or burgundy.  Its ok- you can admit it to.  Maybe because I think about it being paired with navy, hunter green and gold, and in the form of a plaid.  But seeing it alongside of blush takes it away from that dated 80s and 90s look and gives it a much needed, classy makeover!   Check out these looks….
Welcome to the Jungle-  Green has always easiest way to bring the outdoors in!  With so many shades to choose from you can't go wrong when you add this pop of color.  Whether it's a dark emerald green accent chair that gives you a more classic, upscale look, or a pale green sofa that gives you a soft and pleasing color to live with, we are loving all of the variations of green!   A more yellow, citrine version of green can give you that modern accent that you are looking for.   A leafy green set of pillows can pair perfectly with almost any color to create a more vibrant mood!  Here are some looks that we are crazy about this season…..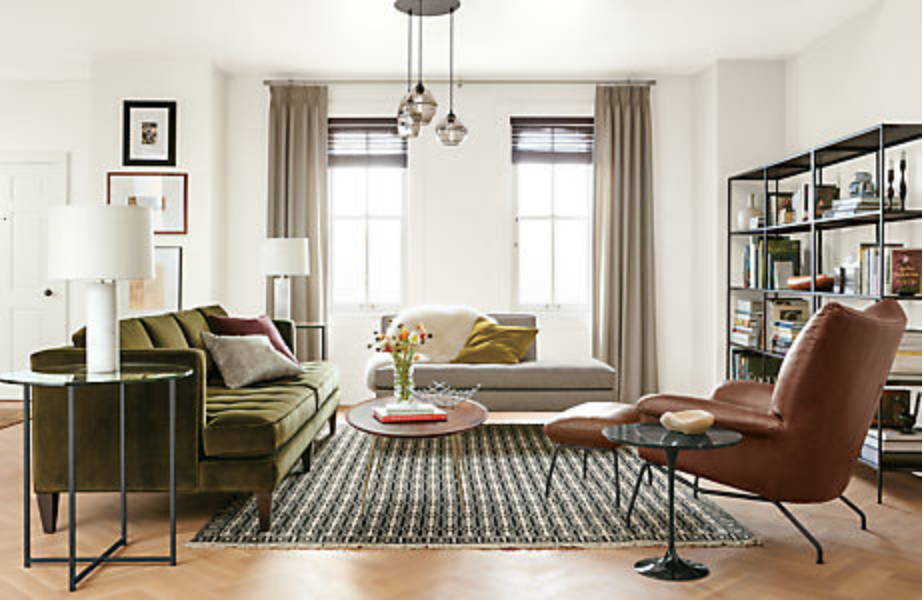 Good Mood Blues- Hands down my favorite go to color is blue.  Anyone that knows me, knows that it's a color that I gravitate too over any other.  Why?  Because I think it is so easy to live with.  I am drawn to all of the relaxing shades of blue, it reminds me of water and makes me feel at ease.  Home should be your refuge!  I think because I am around color all day long, I want to go home to and be surrounded by calming neutrals.   A mist blue that has a cast of grey can give you that neutral feeling but still offers you a hint of color.  Add in a pop of navy and you can't go wrong!  This is a room that I would not want to leave…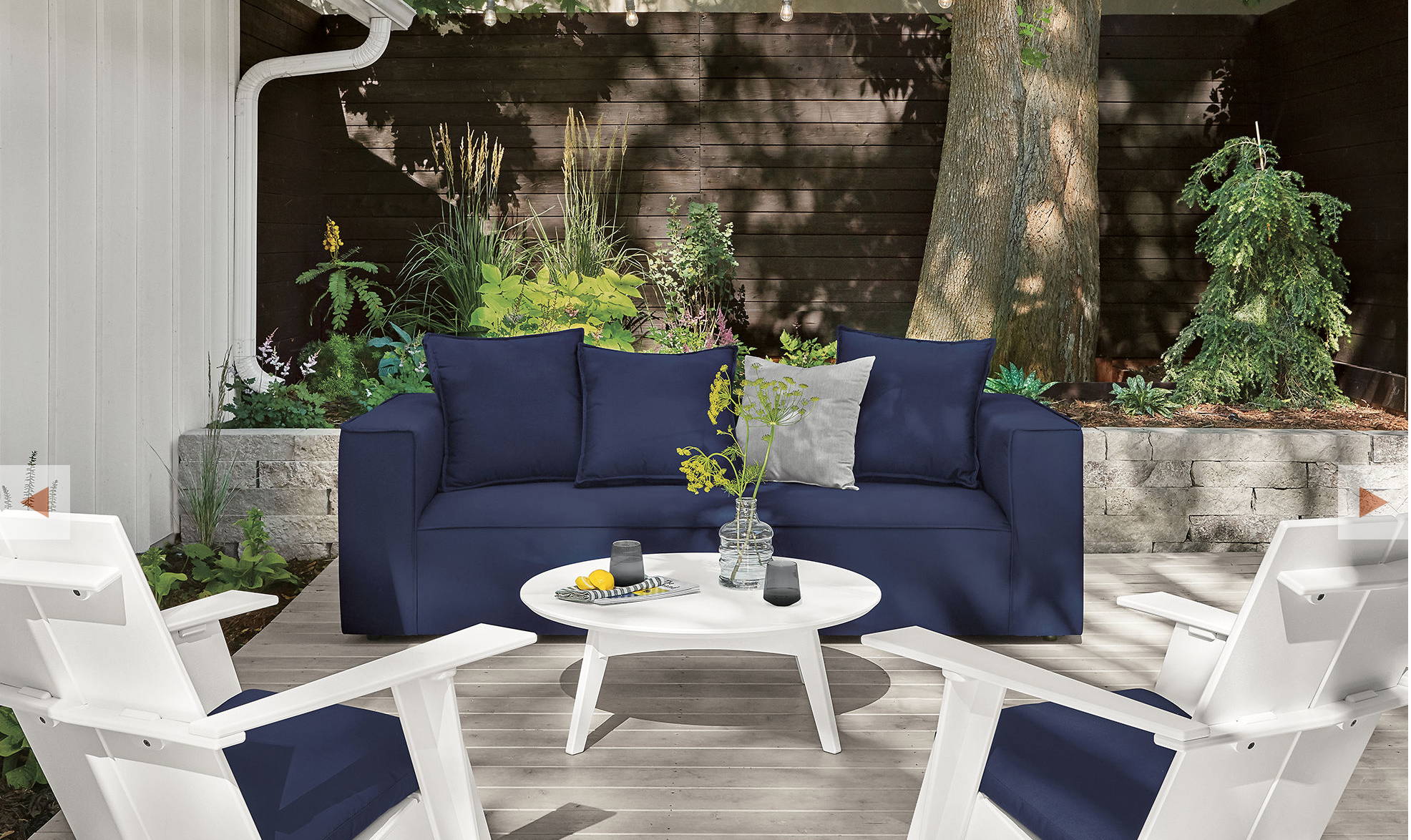 White Fabric and Cream Fabric
White is the New Black-  White by far is our number one seller!  Our non-color color if you will!!  If you look in magazines or on Pinterest , you will be overwhelmed with white.  You absolutely can't go wrong with it!  Who doesn't like to walk into a house that is filled with beautiful white furniture?  You can accent it with any color in the rainbow and you won't get tired of it.  It's clean, it's crisp, it's pure.  Oh wait, you are concerned about it getting dirty?  Relax, we have taken care of that for you!  Now with Revolution Performance Fabrics you can have that beautiful white room that you have always dreamed of.  Live on it, embrace it.  If it gets dirty, don't stress, just clean it!!  I have a Bassett sectional in my home covered in Revolution pattern Hailey Bone in the whitest shade possible, 2 active kids, 2 muddy dogs.  Does it get dirty? Of course it does!   But nothing that a little soap and water won't fix!   It's amazing.  Check out these amazing white fabrics.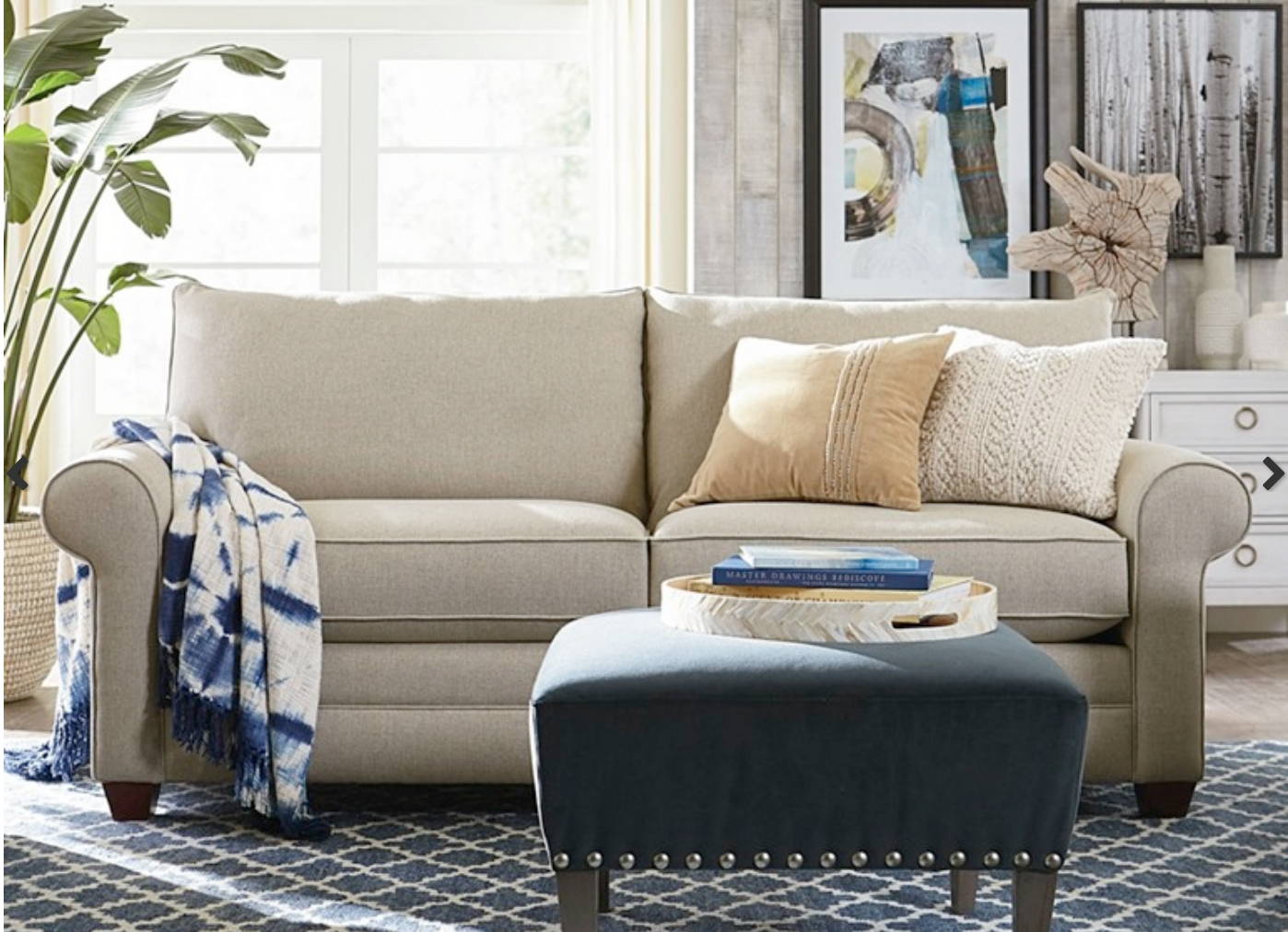 Spring Upholstery Fabrics
Revolution Fabrics by the yard